Science Bits provides teachers with lessons that help them teach science in a way that engages their students. Learn how Science Bits lessons introduce an inquiry-based, learning-by-doing method in today classrooms with our testimonials.
95% of teachers who have used Science Bits have rated it as Excellent or Very Good*
*Data obtained from an effective pilot study in 235 schools from different countries, with the participation of over 12,000 students.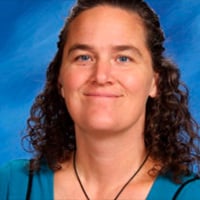 Jen Taylor
SCIENCE TEACHER AT LAKEVIEW ACADEMY, SARATOGA SPRINGS, UTAH
It's the best addition I have made to my curriculum in the 11 years I have been teaching.
I love using Science Bits with my 8th graders because it's not encyclopedic, it's experiential.
Students don't need to be fed vocabulary because they can just look those things up. They need to be taught how to think and Science Bits does an excellent job of that. The simulations and virtual labs are innovative, responsive, and engaging. It's based on the 5E model which has been research-proven and also works nicely with 3D instruction that should start with a phenomenon.
I love that it requires the students to work through a problem until they get it totally right. Vocabulary and background ideas are there for their perusal at any point in the process, including during the testing.
It helps them to learn to think through problems like a scientist would. It's the best addition I have made to my curriculum in the 11 years I have been teaching.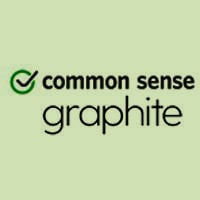 Christie Thomas
SCIENCE AND MATH TEACHER, GRAPHITE™ (COMMON SENSE EDUCATION )
Science Bits is true to its name: it is full of snippets that can enhance many science classes
Short, focused practice activities on topics from classification to chemical composition provide great opportunities to target specific learning goals.
Science Bits units follow a consistent design. Engage segments use short videos to introduce students to real-world situations (e.g., trash sorting centers) or ideas (e.g., the cause of the seasons). The "Explore," "Explain" and "Elaborate" phases offer learning opportunities and practice through online activities, simulations, questions, and dynamic images. All "Evaluate" sections begin with great summary videos based on the lessons' concept maps, and include a final student assessment.
As a matter of example, the microscope simulation serves to prepare kids well prior to in-class labs. Videos like the one on expansion and contraction in solids and gases allow students to gather experiences that may be difficult or time-consuming to re-create in the classroom context.
The smaller chunks of content within the lessons make Science Bits a gold mine of information.
The wide range of options Science Bits offers to students result in great learning experiences.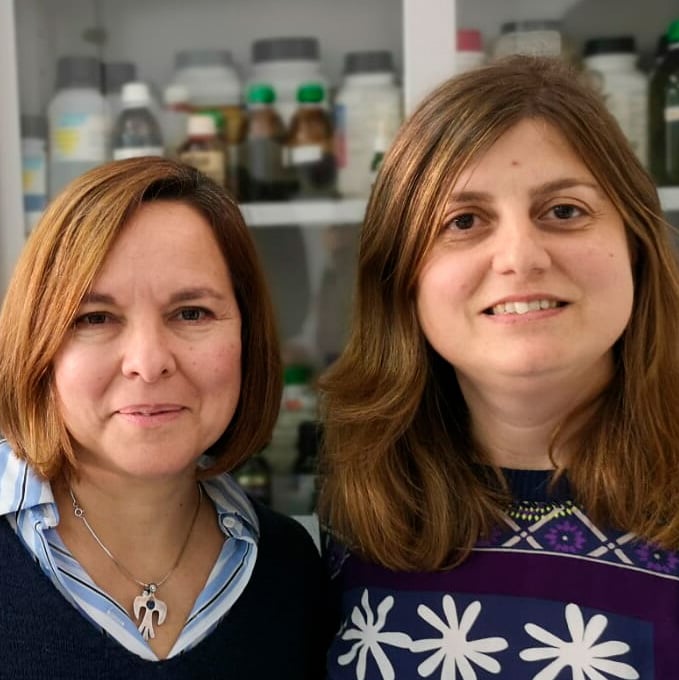 Silvia Cabeza
Alexandra Hernández
BIOLOGY-GEOLOGY TEACHER AND PHYSICS-CHEMISTRY TEACHER, DECROLY SCHOOL (MADRID)
The methodology that Science Bits is based on provides us teachers with a very useful tool to arouse the students' interest in any of the scientific disciplines that are worked on in the classroom.
Science Bits' project caught our attention from the moment they presented it to us. Any tool that creates the need for the student to find answers is at the very least interesting. From this point of view, the methodology that Science Bits is based on provides us teachers with a very useful tool to arouse the students' interest in any of the scientific disciplines that are worked on in the classroom.
On this basis of learning, Science Bits gives us the necessary means to approach the study of scientific content: videos specially designed to meet a specific goal; interactive simulations that allow students to do virtual experiments—through them students can even consider details that seemed insignificant at first—; the possibility of drawing graphs with the data collected; and so on. And all this takes place in the same classroom, without having to resort to a different computer tool.
It is a visually attractive project that allows us to work both in groups or individually, promoting autonomous learning.
Jordi Bas
TEACHER AND HEAD OF SCIENCE AT SAINT MARC'S SCHOOL OF SARRIÀ (BARCELONA)
My students are always asking me to use Science Bits
Innovative, appealing, inclusive… Students get to learn without being aware that they are actually studying. That's why they are always asking me to use Science Bits.
The learning method and assessment of knowledge acquired that this product favors, with its focus on skills development and application of knowledge, is a strong incentive for students. It has been a while since they last had to think and draw conclusions in such a fascinating manner.
Suitable for all palates.

Reviewer
ACADEMICS' CHOICE AWARD 2014
Science Bits is a Science teacher's dream
Wow! Science Bits is a Science teacher's dream. There are too many good things to say about this ed-tech tool to cover in this comments section, but what I will say is goodbye textbooks and rote memorization and hello to scientific exploration and discovery!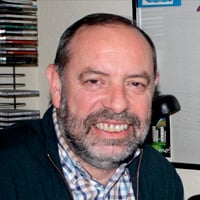 Emiliano Sánchez-Crespo Romero
JESÚS MARÍA SCHOOL, HERMANOS GARCÍA NOBLEJAS (MADRID)
The winds of change are also blowing in education. You can't educate students in the 21st century with tools and methodologies from last century.
Although we were cautious and fearful about embracing the digital era, both my colleagues at the department and I were totally impressed with the Science Bits project from the very start.
It is true that it wasn't easy, either. We had some minor technical problems at first, and many doubts and concerns about the method and the results. Having used the product for a year, I can speak from experience: all our concerns have been dispelled and the method truly works. At the very least I can guarantee you that the students do not learn any less than using a more traditional method. Quite the opposite, in fact: when compared to the results obtained through conventional written tests, their learning outcomes have become much better.
Students are actively involved in their own learning process, seem to be more motivated, and get to monitor their own progress from the first minute. Also, the method is useful in rescuing those students who, after having fallen behind with conventional methods, rarely manage to catch up.
The teachers' role also changes, especially in the computer room: they no longer take center stage but rather assist students, clarifying doubts and helping them to do Internet searches and make new discoveries. Science Bits' methodology does not rely so much on memorization as it does on developing certain skills—they call them "competencies," nowadays—that make their learning experience richer and more complete. New concepts are acquired as a consequence; knowledge is no longer imposed on the learners, as we had more often than not come to expect. And what's more, assessment using this method is much easier for teachers.
To sum up, we're happy to work with this learning platform in our school, to use this methodology and its resources—which, by the way, are outstanding—that lead to a high standard of education. If a good tool is one that allows you to do what you set out to do in an easier and more efficient way, then I'm fully convinced that Science Bits is a great tool.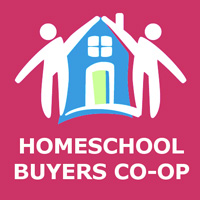 Tanya Eddins
HOMESCHOOL BUYERS CO-OP MEMBER
Science Bits is really great!
I used a different program last year and it was like learning a non-fiction course, that is, boring and not engaging. However, with Science Bits, my child is truly engaged and ready to learn. In my humble experience, the 5E approach is exactly the way children respond best to learning. The quality of content and delivery is truly excellent. One of the very best homeschool purchases ever! We will mostly likely continue to use this until our kids graduate from high school. I have also recommended this program to colleagues working in the office of our state board of education.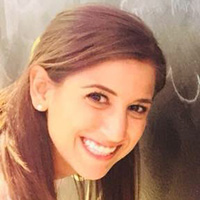 Andrea Padilla Giacomán
PHYSICS TEACHER IN ALPES SAN JAVIER, GUADALAJARA
One of the advantages of Science Bits is that it includes all the stages necessary to acquire knowledge.
The Science Bits platform makes teaching easier thanks to its structure, which allows inferring information through the connection of ideas and previous knowledge. In this method the students work on their own and in teams and can evaluate their own learning in a practical way. This platform facilitates understanding of the concepts, which are reinforced in the classroom through other activities, until the right level of understanding is achieved. Also, this platform allows students to develop a self-taught skill: they can work on the topics by themselves and use all the necessary information and do many practical activities that help them to develop their knowledge.
One of the advantages of Science Bits is that it includes all the stages necessary to acquire knowledge, from a link to an activity in the world to the theoretical explanation of a concept and its application. Another advantage is that it allows us to assess the individual progress of each student, based on the activities that are carried out within the platform, and in this way we can make a better follow-up of their learning process and ensure a personalized attention.
I think that Science Bits has had a positive effect on my students because it has allowed them to study real applications of science in their everyday life experiences. Through the platform the students can do more in-depth analyses, connect previous ideas, and infer the processes to be carried out. The platform has allowed them to have a safe research space, where they can acquire knowledge and put it into practice.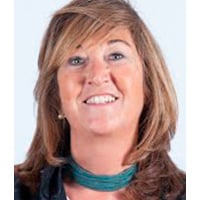 María José Miranda
TEACHER AND HEAD OF SCIENCE AT VIROLAI SCHOOL (BARCELONA)
Science Bits makes it easy to work on student skills
Science Bits develops an educational model that encourages inductive and significant learning by means of real situations which are close to the student's everyday life and engage his or her interest in learning. This makes Science Bits highly motivational. Students positively value the initial video that introduces each topic and the quality of the explanations and the graphic material. The explanatory videos are clearly focused on erradicating misconceptions and helping students understand, by means of experimentation, the scientific principles they illustrate. At the same time, students highly value the content's bilingualism, its quick, precise, and self-correcting exercises that contribute to pace one's own learning, and the dynamic concept map included in each lesson, which can be used to review and arrange concepts before the evaluation process. Evaluation activities are 100% coherent with the skills-based learning process, which goes beyond the direct instruction method they are used to. One must, however, combine them with memoristic exams that ensure the acquisition of the vocabulary and the basic concepts of the subject matter. To sum things up, Science Bits is an excellent platform to put to practice the skills-based methodology on which our school system is based.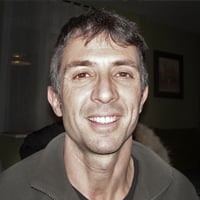 Francesc Espín
SCIENCE TEACHER, JOSEP PLA SCHOOL (BARCELONA)
Science Bits has helped me a great deal in instilling passion for science in students
The following anecdote sums up what Science Bits has meant for my classes: during the Doors Open Days at our school, a visiting father asked a group of students why [he] should take [his] son to that school and not to a different one. One of our students replied: "because we learn science with Science Bits."
Student motivation has increased with Science Bits content. The concept map, images, videos, and most of the activities and questions throughout the lessons have piqued our students' curiosity. Science Bits has helped me a great deal in generating a passion for science.
On top of this, the constructivist model followed, which does not oversee the precept of "conceptual theory," has given way to significant learning and resulted in effective acquisition of knowledge.
We decided to go ahead and use Science Bits in English during this school year, and I can assure you that the language choice we made has motivated our students even further and granted us the opportunity to do transversal work in both English and Science. At the same time, this allowed us to improve the specific use of English in science of both our teachers and students.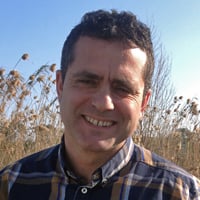 Miquel Martín
SCIENCE TEACHER, LLOR FOUNDATION (BARCELONA)
It is a great resource for teachers and a highly effective tool for students
The activities designed by Science Bits drive students to question things and encourage creativity, research, and experimentation…in short, scientific skills. The work done in class using Science Bits fosters scientific debates and exchange of ideas among students, but it also allows for individual work through the monitoring and self-evaluation tools made available for the teachers. All in all, it is a great resource for teachers and a highly effective tool for students.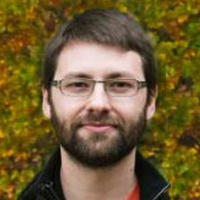 Ernest Riera
SCIENCE TEACHER, EMPORDÀ SCHOOL CENTER (ROSES)
Science Bits starts the "mental engines" of students
In my opinion, the most substantial change offered by Science Bits in relation to conventional content has to do with their pedagogy. Their proposal involves reversing the order of learning: an experiment sets the students' "mental engines" in motion before the concepts are explained. I find this to be much more effective than the traditional method, with the formal explanation being followed by the practical experiment. The "Engage" section is also very interesting, I like its implicit motivation and simplicity.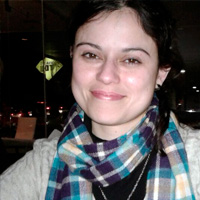 Carolina Quiroga
BIOLOGY AND CHEMISTRY TEACHER COLEGIO MADRES ESCOLAPIAS CERRO DE LAS ROSAS, CÓRDOBA, ARGENTINA
Science Bits is a great tool for students to understand abstract contents of Life
Sciences
Science Bits is a great tool for students to understand abstract contents of Life Sciences… It allows them to visualize processes and structures in a graphic and simple way … allowing the understanding, comprehension, and learning of a wide variety of contents. The students state that the activities serve them to put the theoretical contents into practice and self-assess the knowledge acquired throughout the unit, since the resolution of those activities implies having understood the contents addressed first.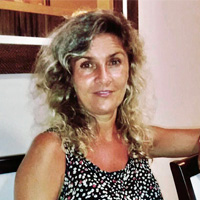 Gabriela Quaglia
BIOLOGY TEACHER, INSTITUTO MARÍA DE NAZARETH – CALERA, CÓRDOBA, ARGENTINA
Students interact and learn unknowingly
My experience with Science Bits is excellent because it offers a different way of teaching, an innovative methodological strategy that attracts students.
It has many teaching tools such as videos, exercises to gain practice with the concepts explained, projects for research on the topics, and so on. In short, with the 5E, students interact and learn unknowingly, with enthusiasm and with the ICTs that, incidentally, are the language they use. A very positive experience.