Next Generation's Digital Innovation: Science Bits
October 12, 2015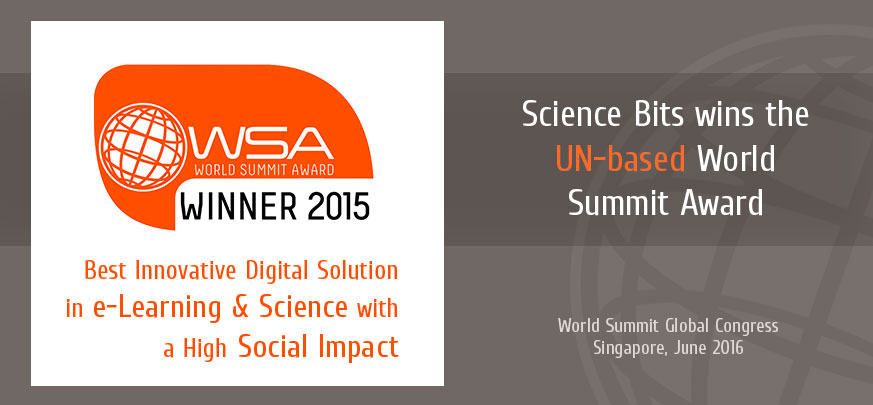 Science Bits and the International Science Teaching Foundation have won the 2015 World Summit Awards in the category of Best and Most Innovative Solution in e-Learning & Science with a High Impact on Society.
This year's WSA looks at innovative solutions from around the world, and among the nominees, there's an app for noninvasive and affordable cancer detection and an interactive poster that encourages donations via swiping a card. Not only that, the 2015 WSA Winners cover a wide spectrum of digital innovation in the education market. Science Bits, with its collection of multimedia science lessons for secondary education, has been recognized for promoting the change from a traditional educational model based on transmitting facts from teacher to learner to a constructivist model based on inquiry, critical thinking, discovery and learning-by-doing..
The Science Bits Team is very proud to receive this recognition, as we believe the model that we support promotes real understanding and engages students in science learning. Through this model, students can better understand why science is so relevant and has such a positive impact on their lives and on society.
The WSA winners were selected by a jury of international ICT experts after two rounds. Prior to the international nominations by the WSA jury, each UN member nominated one product per category at the national level.
40 winners and 24 runner-ups were selected from among 386 nominations.
Science Bits, which will be honored with the World Summit Award, was chosen from among 39 projects from 24 countries. The company will receive their award in the Learning & Science category at the World Summit Global Congress in Singapore,on June 29, 2016.UN representatives, ICT experts, and the private sector will all be present at the award ceremony.
TOMORROW'S INNOVATION REACHING US TODAY:
Science Bits Gets First Prize as 2015 World's Top 40 Solutions
in Digital Innovation.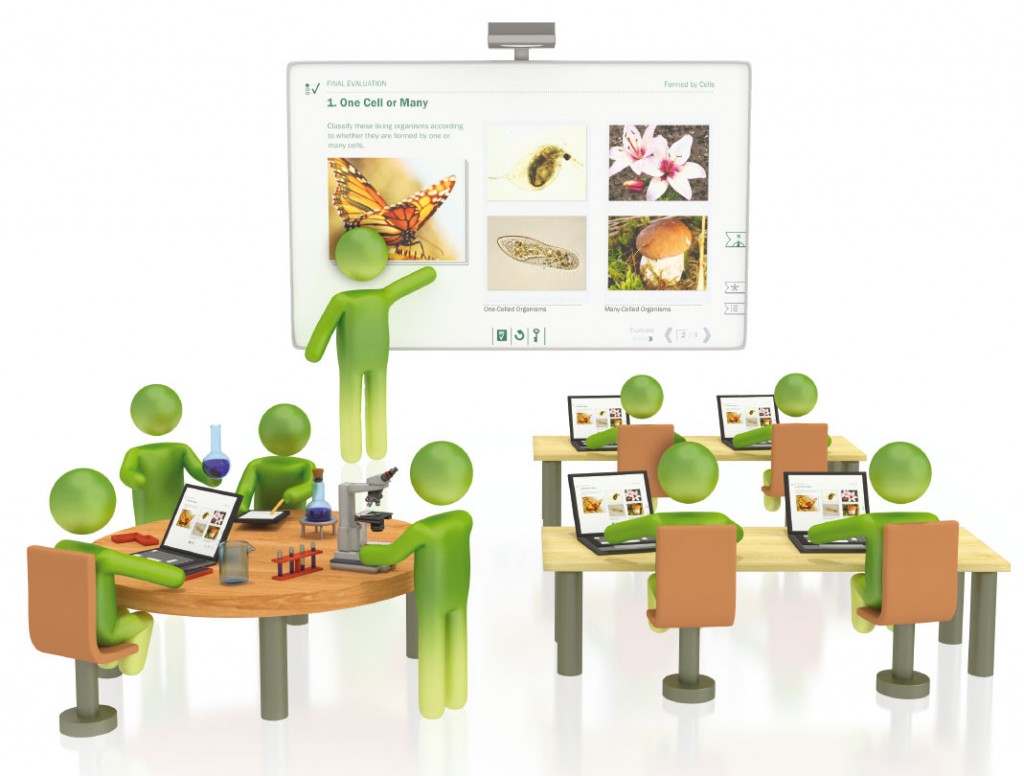 "To drive meaningful and relevant digital innovation, you have to connect people. With the WSA we recognize tomorrow's innovation today. This year's winners are an excellent selection of this momentum, matching local solutions to local needs. Shenzhen will be the ideal stage in which to highlight these masters of innovation," says WSA Chairman Peter A. Bruck.
The WSA Global Congress is a great display of interaction and inspiration, offering workshops and business blind dates, and bringing together UN governmental representatives, the private sector, and innovators alike.
About the WSA
The World Summit Award (WSA) is a global initiative within the framework of, and in cooperation with, the United Nations World Summit on Information Society (WSIS), in collaboration with UNESCO, UNIDO and UN GAID. WSA is the only ICT event that reaches the mobile community in over 178 countries.
For more information, visit www.wsis-award.org.